14.11.13 - Fire Safety – it pays to be safe


Fire prevention is currently a hot topic in the UK with Fire Services urging the public to be on guard with possible fire hazards during their planned strikes.
SRC can only reiterate the message that Fire prevention, especially in the work place and sleeping accommodation is key to preventing potentially hazardous fires.
Throughout the winter Fire Safety should be on everyone's minds, not just the Fire Service and professionals like ourselves as everyone cranks up the heat, uses additional heating such as calor gas fires and electric fan heaters and therefore increasing the risk of fire.
The biggest aid in Fire prevention is the use and installation of working smoke detectors.
Smoke detectors are recommended to be replaced every 10 years due to reliability and False alarm management (Both of which are British Standard Compliance issues).
Below is a statement straight from the biggest supplier of smoke detectors' website
Recommended Working Life of Apollo Detectors
Detectors manufactured by Apollo have a recommended working life of 10 years when used in dry, non-corrosive atmospheres and provided that they are regularly inspected, tested, cleaned and recalibrated as outlined in these pages. This period has been assessed on the basis of information provided by component suppliers and on twenty years' experience of servicing these products.
Most Apollo detectors will continue to operate within specification after 10 years' service, however, gradual deterioration of integrity and reliability should be allowed for.
In the interests of safety and the avoidance of unwanted alarms, Apollo recommends the routine replacement of detectors after 10 years' service.
We have a fantastic offer on detector replacements valid until 1st January 2014;
Apollo S60 or S65 detectors         £32.50 each
Apollo XP95 detectors                   £42.50 each
There are other manufacturers in the market place, there are similar offers on most.
The offer is based on a minimum of 75 detectors + per site (Like for like replacements only). The price includes all labour and travel. There is a 50% deposit required on all orders then balance to be paid 30days month end.
All prices Exclude VAT.
To take advantage of this winter offer, please contact us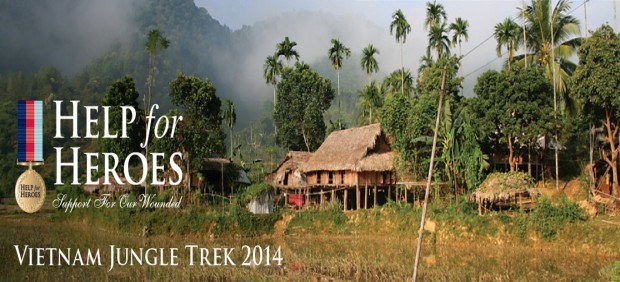 08.11.13 - Team SRC – Help for Heroes Monthly Check-in
One Month in, 1st 6lbs lost and 4 inches off the waist and Steve's first spin class in 3.5 years.
Team SRC's somewhat ambitious Jungle Trek for Help for Heroes is just months away and that 90km adventure and £10,000 fundraising goal is very much in the forefront of both Steve and Shane's minds.
Pu Luong Nature Reserve through to Ban Hang Village on old disused, unpaved French roads – the original Ho Chi Minh Trail.
Ensuring Steve puts as much effort and determination to this personal goal as he does keeping up to date with Fire and Safety Systems management he has even given up the odd pint admitting ordering a blackcurrant cordial at the pub last Saturday watching the first game for England in Rugby Union Autumn Internationals. That's dedication.
If you would like to help Steve and Shane reach their lofty goal of raising £10,000 for Help for Heroes then donate here.
Keep up to date with Team SRC's Trek by twitter.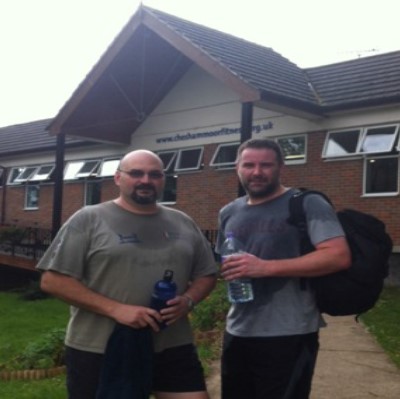 01.11.13 - Help for Heroes Jungle Challenge
Detox diets, running shoes, hiking boots and the gym are the buzz words of the week for Team SRC at the minute.
Fire and Safety System Specialist Steve Collins alongside Waterside Community Association's Shane Willmouth are preparing for the biggest challenge of their lives; a Vietnamese Jungle Trek to raise funds for Help For Heroes.
The fundraising mission goes beyond their respect for the Help for Heroes charity as both Steve and Shane admit the Trek will push their physical and mental abilities boundaries.
Admitting the trek is somewhat ambitious, both Steve and Shane have been working hard, hitting the gym daily and missing out on the usual Friday night curries to get them both in peak condition for their trek next year.
If you would like to help Steve and Shane reach their lofty goal of raising £10,000 for Help for Heroes then donate here http://www.bmycharity.com/srcfire
Keep up to date with Team SRC's Trek by twitter.