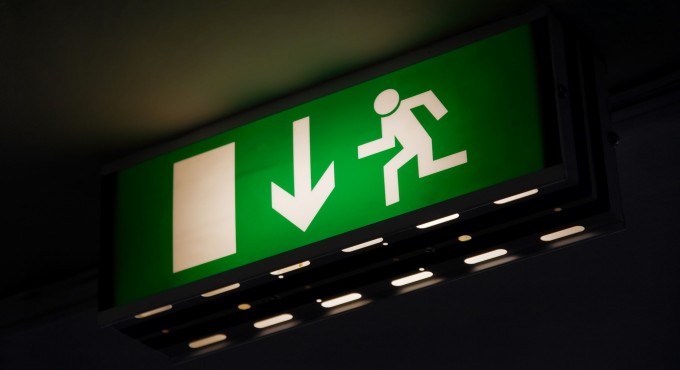 FIRE AND SAFETY SYSTEM SPECIALISTS
Get in touch with SRC
0800 9992475
Request a Callback
FIRE AND SAFETY SYSTEM SPECIALISTS
It pays to know… GET IN TOUCH WITH SRC TODAY ON 0800 999 2475
At SRC Fire Safety Ltd. our specialists provide excellent installation and maintenance services for Fire Alarm Systems, Emergency Lighting, Access Control, CCTV and Fire Extinguishers for businesses across the UK. We are based in the West Midlands, which allows us to provide a high level of service nationwide.
Our mission is to provide you with a service that is prompt, professional and reliable to make your job easier. We communicate clearly and openly with you and focus on safety and customer service.
SRC Fire Safety Ltd. ensures that it's clients can depend on their fire alarm systems. Our speedy service and sensible solutions have convinced our customers that we are an ideal partner for their ongoing fire safety needs. We design and install new systems to help protect businesses in the event of a fire. Our dedicated maintenance team are able to respond to any faults, 24-7.
Emergency lighting can be crucial for a safe escape. Our company ensures that your emergency lighting is properly specified, installed and regularly inspected. This will assist your business in being compliant with current regulations. We can manage your inspection schedule, provide reports on faults and carry out repairs and replacements where required.
CCTV systems can improve the safety and protection of your business, if correctly installed. Cameras act as a deterrent to criminal activity and a system can record evidence. You need to be confident that you have the right cameras, with the right coverage. We carry out an initial site survey and provide you with a competitive quotation for installation and maintenance.
Access control allows businesses to monitor visitors and control the security of their buildings. We can assess your needs and advise on the best solution for your property.
The vast majority of fire incidents in commercial and public buildings are brought under control by the use of portable fire extinguishers before serious damage is caused. Your business's fire extinguishers must be inspected regularly to comply with fire safety legislation. As part of our fire protection service, SRC Fire Safety Ltd. can specify, supply and install new extinguishers and service existing extinguishers. We will advise you of the quantity and type of extinguishers required, with appropriate costs.
SRC Fire Safety Ltd. has an established reputation throughout the UK and a commitment to the highest standards for your safety.
WE COVER THE MIDLANDS, LONDON AND ALL POINTS BETWEEN, INCLUDING: