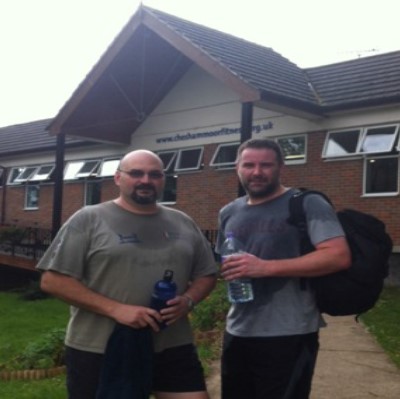 01.11.13 - Help for Heroes Jungle Challenge
Detox diets, running shoes, hiking boots and the gym are the buzz words of the week for Team SRC at the minute.
Fire and Safety System Specialist Steve Collins alongside Waterside Community Association's Shane Willmouth are preparing for the biggest challenge of their lives; a Vietnamese Jungle Trek to raise funds for Help For Heroes.
The fundraising mission goes beyond their respect for the Help for Heroes charity as both Steve and Shane admit the Trek will push their physical and mental abilities boundaries.
Admitting the trek is somewhat ambitious, both Steve and Shane have been working hard, hitting the gym daily and missing out on the usual Friday night curries to get them both in peak condition for their trek next year.
If you would like to help Steve and Shane reach their lofty goal of raising £10,000 for Help for Heroes then donate here http://www.bmycharity.com/srcfire
Keep up to date with Team SRC's Trek by twitter.