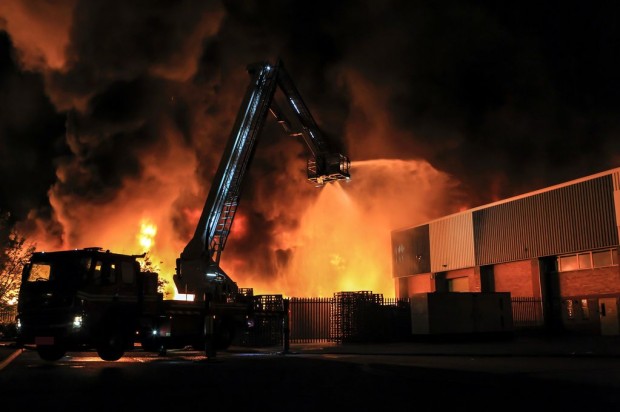 01.07.13 - Large Fire at Smethwick Recycling Plant – Largest Blaze in the West Midlands
Firefighters are tackling a blaze involving 100,000 tonnes of plastic recycling material and a factory unit say it is the largest fire seen in the West Midlands.
Around 200 fire fighters from across the Midlands were called out to tackle the massive blaze in Smethwick near Birmingham.

The fire started at 11.30pm on Sunday night and residents woke this morning to a cloud of this black smoke as the fire at the Jayplas Recycling plant, Dartmouth Road, continued to burn.
Road have been closed around the incident on Dartmouth Road,  Brasshouse Lane and Halfords Lane and drivers were also warned to avoid junction 1 of the M5 due to expected congestion.
No homes were evacuated in the blaze, however residents in Chelmsley Wood have been warned the plume of smoke was falling in their area. They were warned to stay out of the smoke and to keep doors and windows closed.
Birmingham International Airport has been alerted because a plume of smoke is rising 6,000ft into the air although there is currently no impact on flights.