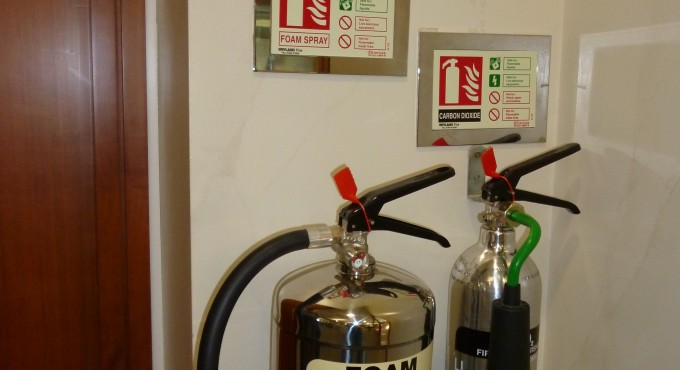 ARE YOUR FIRE EXTINGUISHERS READY FOR ACTION?
YOUR MOST IMPORTANT WEAPON FOR SAFE PASSAGE WHEN FIRE BREAKS OUT
The vast majority of fire incidents in commercial and public buildings are brought under control by fire extinguishers before serious damage is caused and without the need to call the fire brigade. Fire extinguishers, the quiet heroes in the fight against fire, are an essential part of your fire safety system. Your fire extinguishers must be inspected regularly to comply with fire safety regulations and for the safety of your staff and visitors.
As part of our fire protection service, SRC can specify, supply and install new extinguishers and inspect, assess and service existing extinguishers. We will tell you how many and which type of extinguishers you need and make sure that they are located safely and efficiently, within fire safety guidelines.
Call us at SRC on 0800 9992457 if you are at all worried about the compliance or effectiveness of this important part of your fire safety armoury