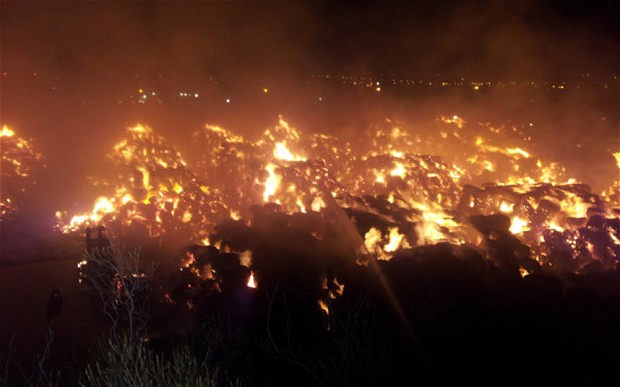 18.04.13 - Severe Fire in Birmingham – Smurfit Kappa Paper Mill
Around 10,000 Tonnes of paper and cardboard are on fire at the Smurfit Kappa Paper Mill in Birmingham, West Midlands.
More than 15 Fire Engines were on the scene of the Blaze at the Smurfit Kappa Paper Mill as reported by West Midlands Fire Service. Over 100 firefighters remain at the scene of the fire.
Station commander Mal Fellows said the service had help from a police helicopter to keep the fire under control.
"It's been particularly difficult due to the high winds and the size of the site."
"We're pretty sure we've actually contained this within the boundary."
"There is a good fire plan at Kappa but we've put crews in place to stop the fire spreading."
"We've had small fires throughout the night from burning embers but we've been spotting those and we utilised the police helicopter to spot these which has been a great asset for us."
There have been no reported injuries and local residents have been advised to keep all windows and doors shut although the material that caught fire is not toxic.
Smurfit Kappa is one of the leading producers of paper-based packaging in the world with more than 41,000 employees in 32 countries, the company's website says.
It is thought the fire started in an outside storage area and the cause of the fire is being investigated and CCTV footage being reviewed.