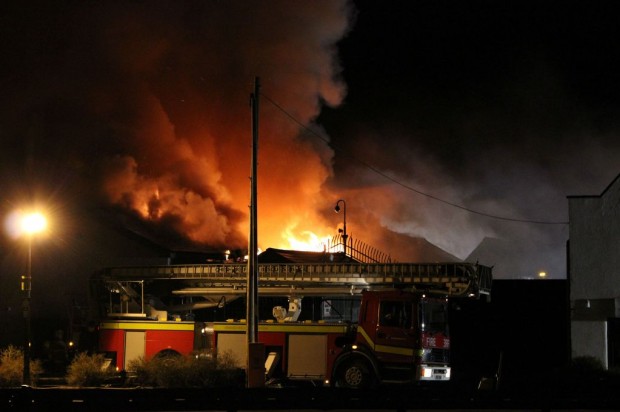 13.03.13 - Major Fire at Celebrity Nightspot Panacea in Manchester
Around 50 Firefighters from Fire Crews across Cheshire and Manchester were called to popular celebrity nightspot Panacea at around 10.30pm last night (Tuesday 13th March). When Firefighters arrived to the venue it was engulfed in flames and smoke. An aerial unit was also deployed to the site to spray the flames from above. There have been no injuries or casualties reported in last nights fire as the venue was closed and only opens on Fridays and Saturdays. Today water was still being sprayed onto the site by firefighters as the damping down process continued.
The venue had undergone a £3.2m refurb in September 2008 but was burnt to the ground just days before the planned opening. It is understood that last nights blaze mainly affected an area planned for a new Piccolino restaurant.
An investigation into the cause of the fire has been launched by Cheshire Police.