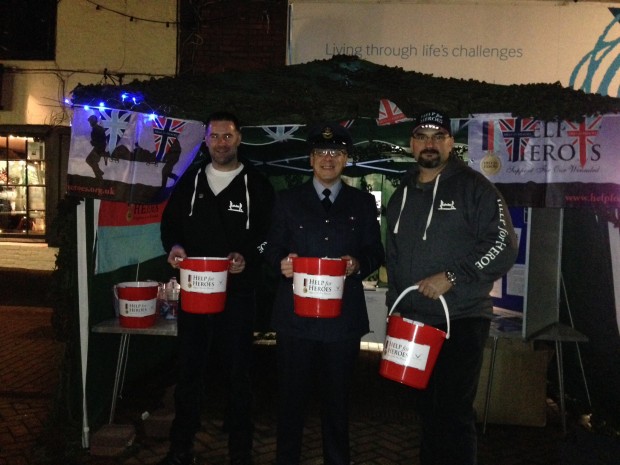 04.12.13 - Festive Fundraiser raises over £600 for Help for Heroes
Team SRC are well underway with their charitable efforts for Help for Heroes as they raised over £600 in one night.
SRC Fire expert Steve Collins alongside his teammate Shane Willmoth, Chairman of the Civilian Committee of 2204 Squadron ATC, Amersham
& Chesham arranged a fund raising evening at the Christmas in Chesham event on Friday 29th November 2013.
Alongside Team SRC, CO Geoff Bowles of the 2204 Sqaudron manned a 'pop up' tent and successfully raised £620 towards their ambitious £10,000.
Well done team SRC although the fundraising doesn't stop there – keep your eyes peeled for more fun events to raise money for Help for Heroes in the new year.
If you would like to directly sponsor Team SRC, please do so by clicking here