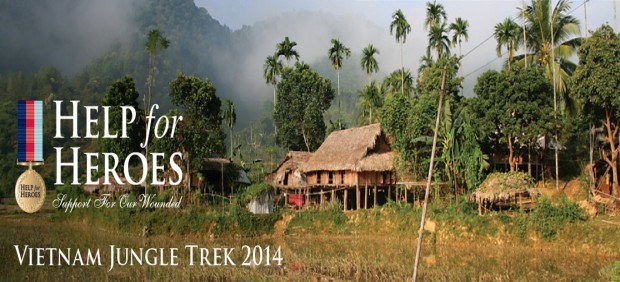 08.11.13 - Team SRC – Help for Heroes Monthly Check-in
One Month in, 1st 6lbs lost and 4 inches off the waist and Steve's first spin class in 3.5 years.
Team SRC's somewhat ambitious Jungle Trek for Help for Heroes is just months away and that 90km adventure and £10,000 fundraising goal is very much in the forefront of both Steve and Shane's minds.
Pu Luong Nature Reserve through to Ban Hang Village on old disused, unpaved French roads – the original Ho Chi Minh Trail.
Ensuring Steve puts as much effort and determination to this personal goal as he does keeping up to date with Fire and Safety Systems management he has even given up the odd pint admitting ordering a blackcurrant cordial at the pub last Saturday watching the first game for England in Rugby Union Autumn Internationals. That's dedication.
If you would like to help Steve and Shane reach their lofty goal of raising £10,000 for Help for Heroes then donate here.
Keep up to date with Team SRC's Trek by twitter.